2010
Nov. 01, 2010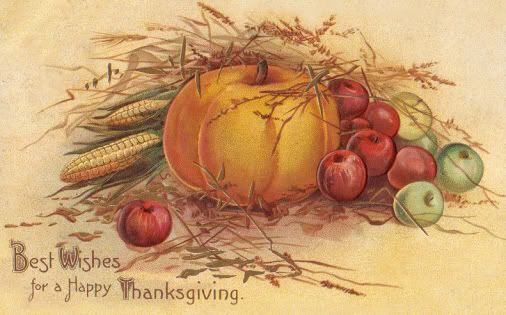 November... What a great month we have ahead of us. We are looking forward to some great football games, cooler weather coming in, the leaves turning into the fall colors that we all love so much. Wow, what a great time of the year. Thanksgiving is almost upon us and that means Christmas is right around the corner. We hope that all your plans for Thanksgiving have been set in place and that you will surround yourself with friends and family. We all have so much to be thankful for, no matter what your situation is in life there is always a reason to be thankful for what we do have. If you are traveling this year, take the time and precautions to make sure you arrive at your destination safely. If you feel you donít have enough guests coming to your home, please let us know. The staff here at Everyday-Wisdom is always open for an invite if it involves friends and food. We call that a winning combination.
Special days in November
Nov. 1st All Saintís Day, National Authorís Day, World Vegetation Day
Nov. 2nd National Deviled Eggs Day, Cookie Monsterís Birthday, Culture Day
Nov. 3rd Sandwich Day, Housewife's Day
Nov. 4th National Candy Day, Use Your Common Sense Day
Nov. 5th National Donut Day
Nov. 6th Basketball day, Saxaphone Day, Marooned withouth a Compass Day

Nov. 7th Daylight Savings ends


Nov. 8th X-ray Day
Nov. 9th Parade Day
Nov. 10th Area Code Day, Forget-Me-Not Day.
Nov. 11th. Veteranís Day
Nov. 12th Domino Day
Nov. 13th Momís and Dadís Day.
Nov. 14th National Clean out Your Refrigerator Day. Be bald and be free.
Nov. 15th America Recycles Day, Pack your Mom Lunch Day, I Love to Write Day
Nov. 16th Button Day
Nov. 17th Homemade Bread Day, Take a Hike Day, National Young Readerís Day, World Peace Day
Nov. 18th Mickey Mouseís Birthday
Nov. 19th World Toilet Day.
Nov. 20th Name Your PC Day, Absurdity Day
Nov. 21st World Hello Day
Nov. 22nd Go for a Ride Day
Nov. 23rd National Cashew Day, Welcome Day
Nov. 24th Celebrate Your Unique Talent Day.


Nov. 25th Thanksgiving,

Nov. 26th National Cake Day
Nov. 27th Pins and Needles Day, National Day of Listening
Nov 29th Square Dance Day
Nov 30th


Birthdays in October
Nov 2nd James Knox Polk, Warren Gamaliel Harding Fomer US Presidents Stefanie Powers, K.D. Lang
Nov 3rd Charles Bronson, Kate Capshaw.
Nov. 4th Art Carney, Loretta Swit, Sean Puff Daddy Combs
Nov 5th Art Garfunkle, Tatm O Niel
Nov. 6th Sally Field
Nov.7th Billy Graham, Joni Mitchell
Nov. 8th Morley Safer, Mary Hart
Nov.9th Hedy Lamarr, Lou Ferrigno
Nov 11th Demi Moore, Calista Flockhart.
Nov.12th Sammy Sosa
Nov 14th Veronica Lake
Nov. 15th Ed Asner, Petula Clark
Nov. 16th Lisa Bonet
Nov.17th Gordan Lightfoot, Tom Seaver
Nov 18th Linda Evans
Nov 19th Dick Cavett, Ted Turner
Nov 20st Dick Smothers, Veronica Hamel
Nov. 21st Marlo Thomas, Goldie Hawn, Troy Aikman.
Nov. 22nd Billie Jean King, Jamie Lee Curtis
Nov 25th Amy Grant, Jill Hennesy
Nov, 26th Tina Turner
Nov 27th Caroline Kennedy
Nov. 30th Ben Stiller


Please take a moment of your time to sing happy birthday to all of these great people. Most importantly, if it is your birthday we wish you many many more!
When we find things of interest or of great value we like to pass them on to our readers. Here is a special link that we feel will be a great benefit for all of you who like to send custom greeting cards and gifts. Click here to create and send your own customized greeting card.

This link will allow you to create a personalized greeting card by adding your photos from your computer, write your own personalized text. Your card is placed in an envelope, stamped, and it is mailed out for you. The total cost for a customized card is $2.99. You can create and send cards directly from your computer--no running to the store searching for the perfect car and no running to the Post Office to mail it. Can you imagine how your friends and family will enjoy seeing your pictures and your thoughts on the card you send? It's convenient, it costs less than a generic store-bought card, and the system is so easy to use. Try it out and let us know what you think. If you have questions or comments please feel free to call my personal cell phone at 770-771-8715. If you leave a message I will get back to you.


Fall is a great time of the year, a time of the year when we are looking forward to being with family at Thanksgiving time. We try and direct you to articles that are relevant to the time of year so for this month here is our recommendations .