2011
March 1st, 2011
As we start into March we know spring is just around the corner. Here in the Atlanta, Ga. area, ( our corporate base ) we are starting to see flowers bloom, spring is in the air (even if it is only a tease), and the temperature is getting into the low 70ís. If you're living in an area that is still cold, we invite you to come on down for a visit. Spring in this "our neck of the woods" is absolutely beautiful.
For the sports fans we have March Madness coming up and opening day of baseball is just a few short weeks away. For the people who like working in their gardens, it's time to prepare the ground, so roll up your sleeves and get to work. Last but not least, for those of you who are planning on going to the beach this summer, its time to start that diet you've put off since Christmas.
This year we start Daylight Savings on March 13th remember to set your clocks ahead
One of the first Party days after the Super Bowl is of course St Patrickís Day
Here are some fun facts about St. Patrick's Day
St. Patrickís isnít a big drinking holiday in Ireland. In fact, many of the local pubs are closed for the day.


St. Patrickís Day is observed on March 17 because that is the feast day of St. Patrick, the patron saint of Ireland. It is believed that he died on March 17 in the year 461 AD. It is also a worldwide celebration of Irish culture and history. St. Patrickís Day is a national holiday in Ireland, and a provincial holiday in the Canadian province of Newfoundland and Labrador.


Corned beef is strictly an American invention, the Irish don't actually eat it to celebrate the day.

34 million Americans have Irish ancestry, according to the 2003 US Census. Thatís almost nine times the population of Ireland, which has 4.1 million people


The city with the largest population of Americans of Irish descent is Boston (23%).
Bailey's Irish Cream, which was launched in Ireland in the early seventies, is now the most popular liqueur in the world.


Tip of the month...
When I was a wee lad spring always meant it was time to give the house a good spring cleaning--windows all got washed inside and out and all of the sheets, pillow cases, and comforters were washed and hung on the line to dry and freshen up in the sunshine.
Here are some tips of some things that we often forget: Replace your furnace filter. Clean the kitchen exhaust hood and air filter. Clean clothes dryer exhaust duct, damper, and space under the dryer. Now is the time to get your air conditioning unit checked out. Check for damage to your roof. With spring comes the time for storms. Practice a severe-weather drill with your family!
Here are some articles that might help with getting ready for spring.
Buy some books on perennials
When we find things of interest or of great value we like to pass them on to our readers. Here is a special link that we feel will be a great benefit for all of you who like to send custom greeting cards and gifts. Click here to create and send your own customized greeting card.
This link will allow you to create a personalized greeting card add your photos from your computer, write you own personalized text put it in an envelop place a stamp on it and mail it out for you. The total cost for a customized card is $2.99 You can create and send cards directly from your computer, no running to the store searching for the perfect card no running to the Post Office to mail it. Can you imagine how your friends and family will enjoy seeing your pictures and your thoughts on the card you send? Its convenient it cost less than a generic store bought card and the system is so easy to use. Try it out and let us know what you think. If you have questions or comments please feel free to call my personal cell phone at 770-771-8715 If you leave a message I will get back to you.
Are you seeking a business opportunity to increase your income?
Please take a few minutes to preview the videos and send a card.
It is a truly unique opportunity for the right person.




Some humor to start the month off right.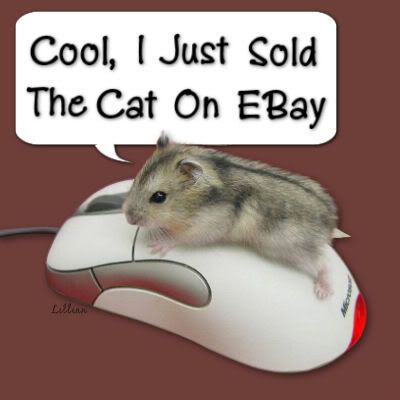 For more good jokes visit our Blondes Have More Fun Page
Thank you for your continued support for visiting our website! As always we are open to ideas and suggestions. We hope that in some small way we have made a contribution to your life.




Copyright/Reprint Info - The contents of this newsletter may be copied, reproduced, or freely distributed for all nonprofit purposes without the consent of the author as long as the authorfs name and contact information are included. Example: Reproduced with permission from www.everyday-wisdom.com .
All contents Copyright (c)2005 www.everyday-wisdom.com except where indicated otherwise. All right reserved worldwide. **Duplication or reprints only with express permission or approved Credits (see above). All trademarks are the property of their respective owners.