Daily Inspiration
Dec. 18th.
Christmas Cards
How lovely are the sentiments
Contained in Christmas cards,
As well as dear heartwarming scenes,
Of snowy trees and yards.


They never change so very much
But who would want it so,
For Christmas seems to just belong
To cedar trees and snow.


The greetings on a Christmas card,
Are precious as a gem,
Because old neighbors and old friends
Send us their love with them.


Warming our hearts with loving words,
Making us know that they
Are thinking of dear bygone times,
Upon this Christmas Day.


A holly wreath, a little church,
A lovely lighted door,
Some carol singers in the street,
The windows of a store,


All these are part of Christmastime,
Like cake and mistletoe,
Because a card arrived today,
And sort of told me so.


© Edna Jaques


Editor's note: The Christmas card originated in England in the 1840's.



Daily E-Cards


Daily Humor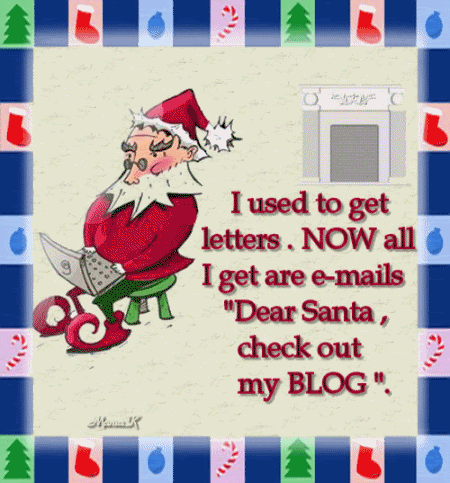 Christmas Shepherd

One Christmas, Joe and Peter built a skating rink in the middle of a field.
A shepherd leading his flock decided to take a shortcut across the rink.
The sheep, however, were afraid of the ice and wouldn't cross it.
Desperate, the shepherd began tugging them to the other side.


'Look at that, 'remarked Peter to Joe, 'That guy is trying to pull the wool over our ice!'



Daily Art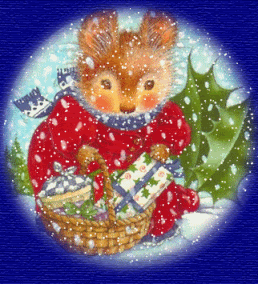 ~~~~~~~~~~~~~~~~~~~~~~~~~~~~~~~~~~~~~~~~~~~~~~~~~~~~~~~~~~~~~




Sherri Emily



Thank you for reading this Daily Inspiration


To read more Daily Inspiration's click here to go to the Daily inspiration index page

If you enjoy a good joke to start your day click here to go to the humor index page

To read more poems go to the poetry index

Do you write poetry? Would like to share your poems? Click here

Home |
Articles |
Family Tips |
Money/Business |
Health/Fitness |
House Tips |
Auto Tips |
Sports/Hobbies |
Grandma's Tips |
Wisdom & Humor |
*Note - In accordance with Title 17 U.S.C.
Section 107, any copyrighted work distributed under fair use without profit or payment to those who have expressed a prior interest in receiving the included information for non-profit research and educational or criticism purposes only. We make no claims to All graphics, art, snags, tubes, etc. And we charge no fee for services. We do this because we love to give to others and make people smile :D If you see a graphic, comic, photo, joke, poem, quote, etc., that you feel belongs to you and you wish to have it removed from this website, please go to contact link and write to editors and they will promptly remove such graphic, comic, photo, etc. from the website so long as you have your proof of copyright. Thank you and enjoy everyday-wisdom.com Daily Inspiration's by Miss Sherri Emily.