Daily Inspiration
Dec. 19th
What Is Christmas?
Christmas is Music... the music of carols ringing out on the
still night air, the organ, the chimes, and the voices of a choir
singing "Silent Night, Holy Night."


Christmas is Lights... the candles in our windows, the lighted trees,
the eyes of children, and the starlight on a cold December night.


Christmas is Welcome... the wreath on our door, the happiness
to answer the doorbell, the warmth of hearts overflowing.
"Come in, come in, and Merry Christmas."


Christmas is Laughter... the laughter that starts in our toes
and bubbles up, the smiles on faces everywhere, the feeling of
closeness, of a wonderful secret shared with all mankind.


Christmas is Fragrance... the pine and spruce smell of
Christmas trees, the sugary, good smell of cookies baking,
the spice and raisin smell of fruitcake, the smell of furniture
polish, and the cold, crisp smell of outdoors.


Christmas is Giving... the present made by hand, the card
picked especially for a certain person, the gift marked from
me to you with love.


Christmas is Remembering... other Christmases, friends,
that may be far away, loved ones far and near, those less
fortunate, those in need. To read again the words "For God
so loved," "Unto us a son is born."


Christmas is love... the love that wells up in our hearts and
brings tears to our eyes as we thank God for His great love,
His unspeakable gift.


© Carol Bessent Hayman



Daily E-Cards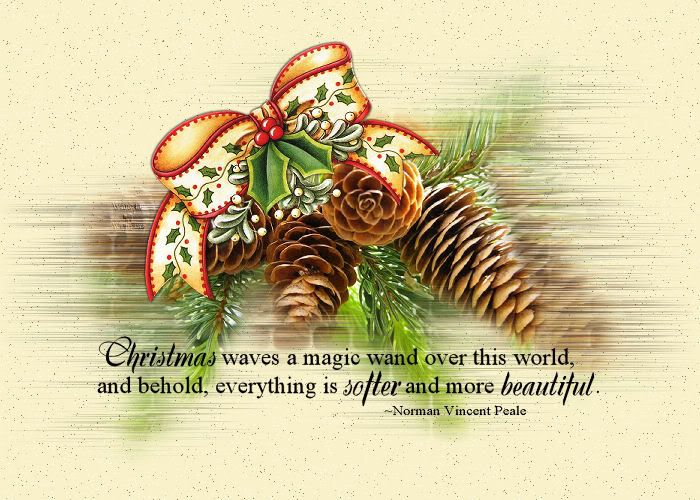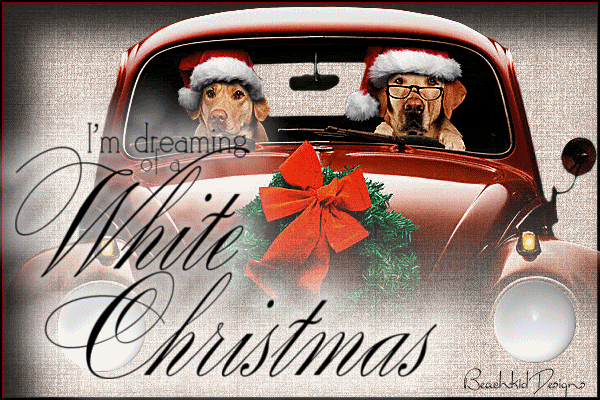 Daily Humor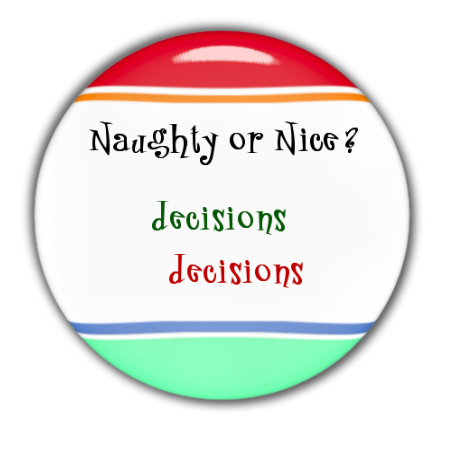 FRUIT CAKE RECIPE - Guaranteed to put you in the holiday spirit.

You'll need the following: four large eggs, two cups of dried fruit, a teaspoon of baking soda,
a teaspoon of salt, a cup of brown sugar, lemon juice, nuts, and a bottle or two of rum.


Before you start, sample the rum to check for quality. If it's good, let's get started.

Take a large bowl, and a measuring cup. Check the rum again. To be sure it is the highest
quality, pour one level cup and drink it as fast as you can. Repeat. Turn on the electric mixer;
beat one cup of butter in a large fluffy bowl. Add one seapoon of thugar, and beat again.
Meanwhile, make sure the rum has retained it's fine quality. Cry another tup. Open a second quart if necessary.


Turn off the mixer. Break two arge leggs, and add to the bowl, and chuck in the cup of fried druit.
Mix on the turner, and beat till high. If the fried druit gets stuck in the beaterers, just pry it loose with a drewscriver.
Sample the rum to check for tonsisticity.


Next, sift two cups of pepper or salt. Or something. Who cares? Check the rum. Now sift the lemon juice, and strain
the nuts. Fold in some chopped butter. Add one table. Spoon. Of brown thugar or whatever color you can find.


Grease the oven. Turn the cake tin to 350 gredees. Don't for get to beat off the turner. Now pour the whole mess
into the coven and ake. Feed to your goat. Check the rum again, and bo to ged.


Regards,
David


Daily Art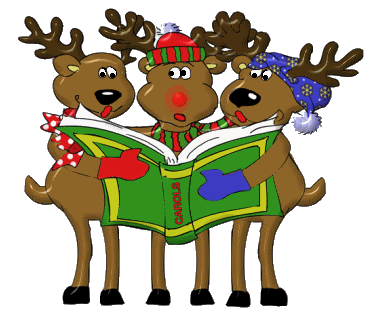 ~~~~~~~~~~~~~~~~~~~~~~~~~~~~~~~~~~~~~~~~~~~~~~~~~~~~~~~~~~~~~~~~~~~~~~



Sherri Emily



Thank you for reading this Daily Inspiration
To read more Daily Inspiration's click here to go to the Daily inspiration index page

If you enjoy a good joke to start your day click here to go to the humor index page

To read more poems go to the poetry index

Do you write poetry? Would like to share your poems? Click here

Home |
Articles |
Family Tips |
Money/Business |
Health/Fitness |
House Tips |
Auto Tips |
Sports/Hobbies |
Grandma's Tips |
Wisdom & Humor |
*Note - In accordance with Title 17 U.S.C.
Section 107, any copyrighted work distributed under fair use without profit or payment to those who have expressed a prior interest in receiving the included information for non-profit research and educational or criticism purposes only. We make no claims to All graphics, art, snags, tubes, etc. And we charge no fee for services. We do this because we love to give to others and make people smile :D If you see a graphic, comic, photo, joke, poem, quote, etc., that you feel belongs to you and you wish to have it removed from this website, please go to contact link and write to editors and they will promptly remove such graphic, comic, photo, etc. from the website so long as you have your proof of copyright. Thank you and enjoy everyday-wisdom.com Daily Inspiration's by Miss Sherri Emily.