Daily Inspiration
Jan. 25
Today
We shall do much in the years to come,
but what have we done today?
We shall give our gold in a princely sum,
but what did we give today?
We shall lift the heart and dry the tear,
We shall plant a hope in the place of fear,
We shall speak the words of love and cheer
but what did we speak today?


We shall be so kind in the afterwhile,
but what have we been today?
We shall bring each lonely life a smile,
but what have we brought today?
We shall give to truth a grander birth,
And to steadfast faith a deeper worth,
We shall feed the hungering souls of earth,
but whom have we fed today?


We shall reap such joys in the by and by,
but what have we sown today?
We shall build us mansions in the sky,
but what have we built today?
'Tis sweet in idle dreams to bask,
but here and now do we do our task?
Yes, this is the thing our souls must ask,
"What have we done today?"


~Unknown



Daily E-Cards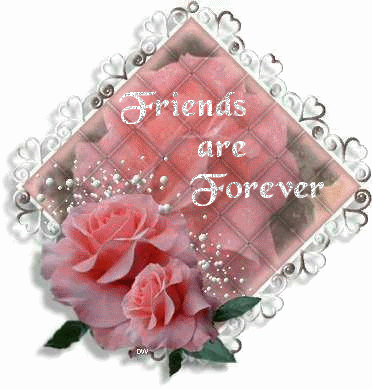 Daily Humor


Daily Art




~~~~~~~~~~~~~~~~~~~~~~~~~~~~~~~~~~~~~~~~~~~




Have a great week.....Sherri Emily
Thank you for reading this Daily Inspiration
To read more Daily Inspiration's click here to go to the Daily inspiration index page

If you enjoy a good joke to start your day click here to go to the humor index page

To read more poems go to the poetry index

Do you write poetry? Would like to share your poems? Click here

Home |
Articles |
Family Tips |
Money/Business |
Health/Fitness |
House Tips |
Auto Tips |
Sports/Hobbies |
Grandma's Tips |
Wisdom & Humor |
*Note - In accordance with Title 17 U.S.C.
Section 107, any copyrighted work distributed under fair use without profit or payment to those who have expressed a prior interest in receiving the included information for non-profit research and educational or criticism purposes only. We make no claims to All graphics, art, snags, tubes, etc. And we charge no fee for services. We do this because we love to give to others and make people smile :D If you see a graphic, comic, photo, joke, poem, quote, etc., that you feel belongs to you and you wish to have it removed from this website, please go to contact link and write to editors and they will promptly remove such graphic, comic, photo, etc. from the website so long as you have your proof of copyright. Thank you and enjoy everyday-wisdom.com Daily Inspiration's by Miss Sherri Emily.