Daily Inspiration
Jan. 27th.
The Strangest Dream
Last night I had the strangest dream,
I never dreamed before.
I dreamed the world had all agreed
To put an end to war.


I dreamt I saw a mighty room,
The room was filled with men.
And the papers they were signing said
They'd never fight again.


And when the papers were all signed,
And a million copies made
They all joined hands and bowed their heads,
And grateful prayers were made.


And the people in the streets below,
They all danced round and round.
And guns and swords and uniforms
Were scattered on the ground.


Last night I had the strangest dream,
I never dreamed before.
I dreamed the world had all agreed
To put an end to war.


© Ed McCurdy



Daily E-Cards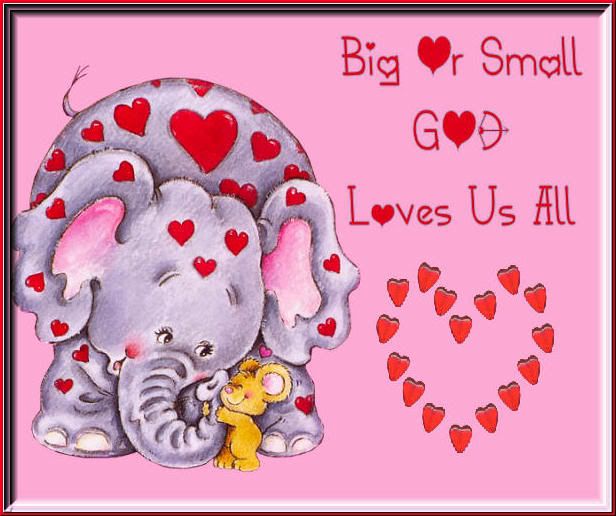 Daily Humor




Man Vs. Woman

Success:
A successful man is one who makes more money than his wife can spend.
A successful woman is one who can find such a man.


The Morning:
Men wake up as good-looking as they went to bed.
Women somehow deteriorate during the night.


Money Management:
A man is a person who will pay two dollars for a one dollar item he wants.
A woman will pay one dollar for a two dollar item that she doesn't.


Happiness:
To be happy with a man you must understand him a lot and love him a little.
To be happy with a woman you must love her a lot and not try to understand her at all.


Marriage Expectations:
A woman marries a man expecting he will change, but he doesn't.
A man marries a woman expecting that she won't change and she does.


Marriage Decisions:
Men marry because they are tired.
Women marry because they are curious.
Both are disappointed.


Marriage and the Future:
A woman worries about the future until she gets a husband.
A man never worries about the future until he gets a wife.


Memories:
A woman will always cherish the memory of the man who wanted to marry
her. A man cherishes the memory of the woman who he didn't marry.


Understanding Women:
There are two times when a man doesn't understand a woman - before
marriage and after marriage.


What a Woman Wants:
Only two things are necessary to keep one's wife happy:
One is to let her think she is having her own way.
The other is to let her have it.


Longevity:
Married men live longer than single men, but married men are a lot more
willing to die.


Mistakes: Any married man should forget his mistakes - no use two people
remembering the same thing.


The Battle: A woman always has the last word in any argument.
Anything a man says after that is the beginning of a new argument.



Daily Art




~~~~~~~~~~~~~~~~~~~~~~~~~~~~~~~~~~~~~~~~~~




Sherri Emily



Thank you for reading this Daily Inspiration


To read more Daily Inspiration's click here to go to the Daily inspiration index page

If you enjoy a good joke to start your day click here to go to the humor index page

To read more poems go to the poetry index

Do you write poetry? Would like to share your poems? Click here

Home |
Articles |
Family Tips |
Money/Business |
Health/Fitness |
House Tips |
Auto Tips |
Sports/Hobbies |
Grandma's Tips |
Wisdom & Humor |
*Note - In accordance with Title 17 U.S.C.
Section 107, any copyrighted work distributed under fair use without profit or payment to those who have expressed a prior interest in receiving the included information for non-profit research and educational or criticism purposes only. We make no claims to All graphics, art, snags, tubes, etc. And we charge no fee for services. We do this because we love to give to others and make people smile :D If you see a graphic, comic, photo, joke, poem, quote, etc., that you feel belongs to you and you wish to have it removed from this website, please go to contact link and write to editors and they will promptly remove such graphic, comic, photo, etc. from the website so long as you have your proof of copyright. Thank you and enjoy everyday-wisdom.com Daily Inspiration's by Miss Sherri Emily.