Daily Inspiration
Mar. 21
The Spring Begins

For winter's rains and ruins are over,
And all the season of snows and sins;
The days dividing lover and lover,
The light that loses, the night that wins;
And time remembered is grief forgotten,
And frosts are slain and flowers begotten,
And in green underwood and cover
Blossom by blossom the spring begins.


Algernon Charles Swinburne



Daily E-Cards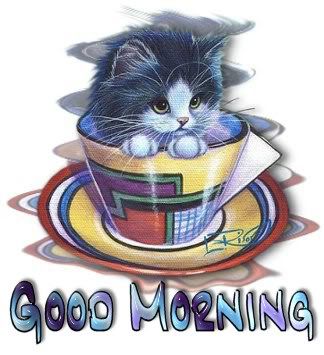 Daily Humor

A new manager spends a week at his new office with the manager he is replacing. On the last day the departing manager tells him, "I have left three numbered envelopes in the desk drawer. Open an envelope if you encounter a crisis you can't solve."
Three months down the track there is a major drama, everything goes wrong - the usual stuff - and the manager feels very threatened by it all. He remembers the parting words of his predecessor and opens the first envelope. The message inside says "Blame your predecessor!" He does this and gets off the hook.
About half a year later, the company is experiencing a dip in sales, combined with serious product problems. The manager quickly opens the second envelope. The message read, "Reorganize!" This he does, and the company quickly rebounds.
Three months later, at his next crisis, he opens the third envelope. The message inside says "Prepare three envelopes".
Daily Art - Various


~~~~~~~~~~~~~~~~~~~~~~~~~~~~~~~~~~~~~~~~~~~~~~~~~~~~~~~~~~
Miss Sherri
Thank you for reading this Daily Inspiration
To read more Daily Inspiration's click here to go to the Daily inspiration index page

If you enjoy a good joke to start your day click here to go to the humor index page

To read more poems go to the poetry index

Do you write poetry? Would like to share your poems? Click here

Home |
Articles |
Family Tips |
Money/Business |
Health/Fitness |
House Tips |
Auto Tips |
Sports/Hobbies |
Grandma's Tips |
Wisdom & Humor |
*Note - In accordance with Title 17 U.S.C.
Section 107, any copyrighted work distributed under fair use without profit or payment to those who have expressed a prior interest in receiving the included information for non-profit research and educational or criticism purposes only. We make no claims to All graphics, art, snags, tubes, etc. And we charge no fee for services. We do this because we love to give to others and make people smile :D If you see a graphic, comic, photo, joke, poem, quote, etc., that you feel belongs to you and you wish to have it removed from this website, please go to contact link and write to editors and they will promptly remove such graphic, comic, photo, etc. from the website so long as you have your proof of copyright. Thank you and enjoy everyday-wisdom.com Daily Inspiration's by Miss Sherri Emily.