Oct. 10, 2008
THE WOMAN WHO UNDERSTANDS
As the tide went out she found him
Lashed to a spar of Despair,
The wreck of his Ship around him--
The wreck of his Dreams in the air;
Found him and loved him and gathered
The soul of him close to her heart--
The soul that had sailed an uncharted sea,
The soul that had sought to win and be free--
The soul of which she was part!
And there in the dusk she cried to the man,
'Win your battle--you can, you can!'
Broken by Fate, unrelenting,
Scarred by the lashings of Chance;
Bitter his heart--unrepenting--
Hardened by Circumstance;
Shadowed by Failure ever,
Cursing, he would have died,
But the touch of her hand, her strong warm hand,
And her love of his soul, took full command,
Just at the turn of the tide!
Standing beside him, filled with trust,
'Win!' she whispered, 'you must, you must!'
Helping and loving and guiding,
Urging when that were best,
Holding her fears in hiding
Deep in her quiet breast;
This is the woman who kept him
True to his standards lost,
When, tossed in the storm and stress of strife,
He thought himself through with the game of life
And ready to pay the cost.
Watching and guarding, whispering still,
'Win you can--and you will, you will!'
This is the story of ages,
This is the Woman's way;
Wiser than seers or sages,
Lifting us day by day;
Facing all things with a courage
Nothing can daunt or dim,
Treading Life's path, wherever it leads--
Lined with flowers or choked with weeds,
But ever with him--with him!
Guidon--comrade--golden spur--
The men who win are helped by her!
Somewhere she waits, strong in belief, your soul in her firm, white hands:
Thank well the gods, when she comes to you--the Woman Who Understands!


Everard Jack Appleton.

From 'The Quiet Courage.'



Daily E-Cards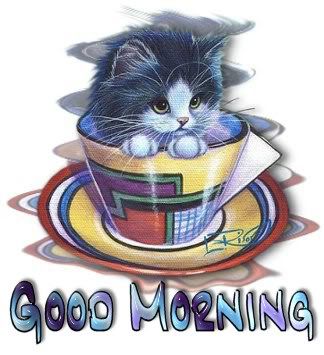 Daily Humor




Daily Joke

Clean "Little Billy" Joke


There was once a little boy who got very good grades, straight A's on every subject on every report card.
His name was Billy. His father was very proud of him, and decided to give him one thing every year, whatever he wanted.
The little boy, for one odd reason or another, chose a pink golf ball, each and every year. So finally, when the boy was sixteen,
the dad got fed up with it and bought him a car. The son was fine with this, and took it on a joyride down to his favorite restaurant.
He didn't want to drivethrough and he couldn't find a parking spot, but finally he found a spot on the other side of the street.
He walked across happily, and halfway across, was hit by a truck. On his deathbed, the wounds were fatal, he was asked by his father:
"What did you do with the pink golf balls?" The son replied: "Well I ---" With that he died.
The moral is that you should look both ways before crossing the street.



Daily Art - Halloween Animations




~~~~~~~~~~~~~~~~~~~~~~~~~~~~~~~~~~~~~~~~~~~~~~~~~~~~~~~~~~~~~~~~~~~




Miss Sherri Emily



Thank you for reading this Daily Inspiration


To read more Daily Inspiration's click here to go to the Daily inspiration index page

If you enjoy a good joke to start your day click here to go to the humor index page

To read more poems go to the poetry index

Do you write poetry? Would like to share your poems? Click here

Home |
Articles |
Family Tips |
Money/Business |
Health/Fitness |
House Tips |
Auto Tips |
Sports/Hobbies |
Grandma's Tips |
Wisdom & Humor |
*Note - In accordance with Title 17 U.S.C.
Section 107, any copyrighted work distributed under fair use without profit or payment to those who have expressed a prior interest in receiving the included information for non-profit research and educational or criticism purposes only. We make no claims to All graphics, art, snags, tubes, etc. And we charge no fee for services. We do this because we love to give to others and make people smile :D If you see a graphic, comic, photo, joke, poem, quote, etc., that you feel belongs to you and you wish to have it removed from this website, please go to contact link and write to editors and they will promptly remove such graphic, comic, photo, etc. from the website so long as you have your proof of copyright. Thank you and enjoy everyday-wisdom.com Daily Inspiration's by Miss Sherri Emily.