Daily Inspiration
Oct. 25, 2008
RULES FOR THE ROAD
Stand straight:
Step firmly, throw your weight:
The heaven is high above your head,
The good gray road is faithful to your tread.
Be strong:
Sing to your heart a battle song:
Though hidden foemen lie in wait,
Something is in you that can smile at Fate.
Press through:
Nothing can harm if you are true.
And when the night comes, rest:
The earth is friendly as a mother's breast.

© Edwin Markham.

From 'The Gates of Paradise, and Other Poems.'



Daily E-Cards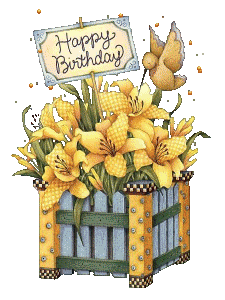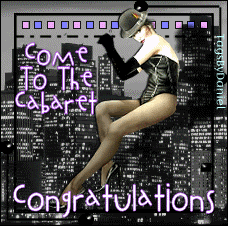 Daily Humor


Daily Joke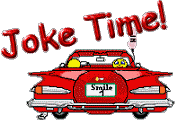 The Ugly Duckling
Three old maids die and arrive in heaven at the same time.
When they get there, St. Peter says, "We only have one rule here in heaven:
don't step on the ducks!"


So they enter heaven, and sure enough, there are ducks all over the place.
It is almost impossible not to step on a duck, and although they try their
best to avoid them, the first woman accidentally steps on one.


Along comes St. Peter with the ugliest man she ever saw.
St. Peter chains them together and says, "Your punishment for stepping on a
duck is to spend eternity chained to this ugly man!"


The next day, the second woman accidentally steps on a duck and along comes
St. Peter, who doesn't miss a thing. With him is another extremely ugly
man. He chains them together with the same admonishment as for the first
woman.


The third woman has observed all this and, not wanting to be chained for all
eternity to an ugly man, is very, VERY careful where she steps.


She manages to go months without stepping on any ducks, then one day St.
Peter comes up to her with the most handsome man she has ever laid eyes on
... very tall, dark hair, and muscular.


St. Peter chains them together without saying a word and walks away.


The happy woman says, "I wonder what I did to deserve being chained to you
for all of eternity?"

The guy says, "I don't know about you, but I stepped on a duck!"



Daily Art - Fairies




~~~~~~~~~~~~~~~~~~~~~~~~~~~~~~~~~~~~~~~~~~~~~~~~~~~~~~~~~~~~




Miss Sherri Emily



Thank you for reading this Daily Inspiration
If you enjoy a good joke to start your day click here to go to the humor index page

To read more poems go to the poetry index

Do you write poetry? Would like to share your poems? Click here

Home |
Articles |
Family Tips |
Money/Business |
Health/Fitness |
House Tips |
Auto Tips |
Sports/Hobbies |
Grandma's Tips |
Wisdom & Humor |
*Note - In accordance with Title 17 U.S.C.
Section 107, any copyrighted work distributed under fair use without profit or payment to those who have expressed a prior interest in receiving the included information for non-profit research and educational or criticism purposes only. We make no claims to All graphics, art, snags, tubes, etc. And we charge no fee for services. We do this because we love to give to others and make people smile :D If you see a graphic, comic, photo, joke, poem, quote, etc., that you feel belongs to you and you wish to have it removed from this website, please go to contact link and write to editors and they will promptly remove such graphic, comic, photo, etc. from the website so long as you have your proof of copyright. Thank you and enjoy everyday-wisdom.com Daily Inspiration's by Miss Sherri Emily.