Daily Inspiration
Oct. 25, 2008
THE GRUMPY GUY
The Grumpy Guy was feeling blue; the Grumpy Guy was glum;
The Grumpy Guy with baleful eye took Misery for a chum.
He hailed misfortunes as his pals, and murmured, 'Let 'em come!'
'Oh, what's the blooming use?' he yelped, his face an angry red,
'When everything's been thought before and everything's been said?
And what's a Grumpy Guy to do except to go to bed?
'And where's the joy the poets sing, the merriment and fun?
How can one start a thing that's new when everything's begun?--
When everything's been planned before and everything's been done?--
'When everything's been dreamed before and everything's been sought?
When everything that ever ran has, so to speak, been caught?--
When every game's been played before and every battle fought?'
I started him at solitaire, a fooling, piffling game.
He played it ninety-seven hours and failed to find it tame.
In all the times he dealt the cards no two games were the same.
He never tumbled to its tricks nor mastered all its curves.
He grunted, 'Well, this takes the cake, the pickles and preserves!
Its infinite variety is getting on my nerves.'
'Its infinite variety!' I scoffed. 'Just fifty-two
Poor trifling bits of pasteboard!--their combinations few
Compared to what there is in man!--the poorest!--even you!
'Variety! You'll never find in forty-seven decks
One tenth of the variety found in the gentler sex.
Card combinations are but frills to hang around their necks.
'The sun won't rise to-morrow as it came to us to-day,
'Twill be older, we'll be older, and to Time this debt we pay.
For nothing can repeat itself, for nothing knows the way.'
Then the Grumpy Guy was silent as a miser hoarding pelf.
He knew 'twas time to put his grouch away upon the shelf.
And so he did.--You see, I was just talking to myself!
© Griffith Alexander.

From 'The Pittsburg Dispatch.'



Daily E-Cards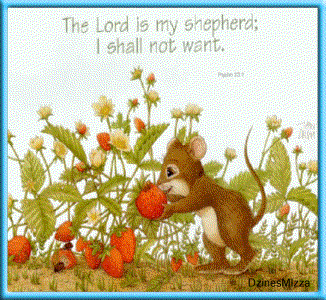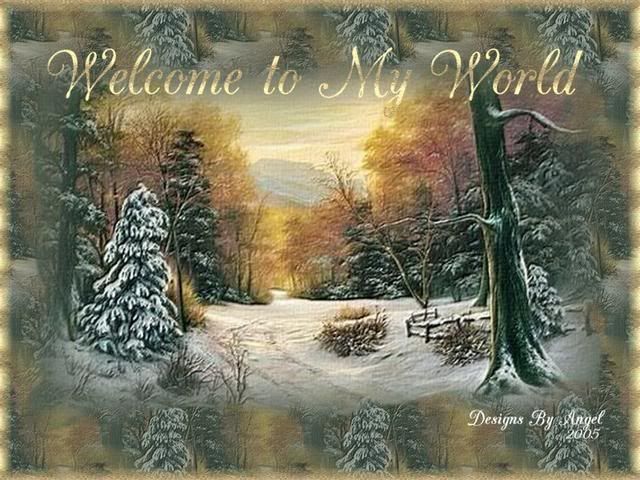 Daily Humor





Daily Joke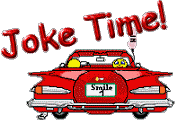 A lady goes to her parish priest one day and tells him, "Father,
I have a problem. I have two female parrots but they only know
how to say one thing." "What do they say?" the priest inquired.
"They say, 'Hi, we're prostitutes. Do you want to have some
fun?" "That's obscene!" the priest exclaimed, "I can see why you
are embarrassed." He thought a minute and then said, "You know,
I may have a solution to this problem. I have two male parrots
whom I have taught to pray and read the Bible.


Bring your two parrots over to my house and we will put them in
the cage with Francis and Job. My parrots can teach your parrots
to praise and worship. I'm sure your parrots will stop saying
that...that phrase in no time." "Thank you," the woman
responded, "this may very well be the solution."


The next day, she brought her female parrots to the priest's
house. As he ushered her in, she saw this two male parrots were
inside their cage, hold their rosary beads and praying.
Impressed, she walked over and placed her parrots in with them.
After just a couple of seconds, the female parrots exclaimed out
in unison, "Hi, we're prostitutes. Do you want to have some
fun?"


There was a stunned silence. Finally, one male parrot looked
over at the other male parrot and said, "Put the beads away,
Francis, our prayers have been answered!"



Daily Art - Family




~~~~~~~~~~~~~~~~~~~~~~~~~~~~~~~~~~~~~~~~~~~~~~~~~~~~~~~~~~~~~~~~~~




Miss Sherri Emily



Thank you for reading this Daily Inspiration


To read more Daily Inspiration's click here to go to the Daily inspiration index page

If you enjoy a good joke to start your day click here to go to the humor index page

To read more poems go to the poetry index

Do you write poetry? Would like to share your poems? Click here

Home |
Articles |
Family Tips |
Money/Business |
Health/Fitness |
House Tips |
Auto Tips |
Sports/Hobbies |
Grandma's Tips |
Wisdom & Humor |
*Note - In accordance with Title 17 U.S.C.
Section 107, any copyrighted work distributed under fair use without profit or payment to those who have expressed a prior interest in receiving the included information for non-profit research and educational or criticism purposes only. We make no claims to All graphics, art, snags, tubes, etc. And we charge no fee for services. We do this because we love to give to others and make people smile :D If you see a graphic, comic, photo, joke, poem, quote, etc., that you feel belongs to you and you wish to have it removed from this website, please go to contact link and write to editors and they will promptly remove such graphic, comic, photo, etc. from the website so long as you have your proof of copyright. Thank you and enjoy everyday-wisdom.com Daily Inspiration's by Miss Sherri Emily.