Daily Inspiration
Sept 24
Laugh A Little Bit
Here's a motto, just your fit--
Laugh a little bit.
When you think you're trouble hit,
Laugh a little bit.
Look misfortune in the face.
Brave the beldam's rude grimace;
Ten to one 'twill yield its place,
If you have the wit and grit
Just to laugh a little bit.


Keep your face with sunshine lit,
Laugh a little bit.
All the shadows off will flit,
If you have the grit and wit
Just to laugh a little bit.


Cherish this as sacred writ--
Laugh a little bit.
Keep it with you, sample it,
Laugh a little bit.
Little ills will sure betide you,
Fortune may not sit beside you,
Men may mock and fame deride you,
But you'll mind them not a whit
If you laugh a little bit.


© Edmund Vance Cooke



Daily E-Cards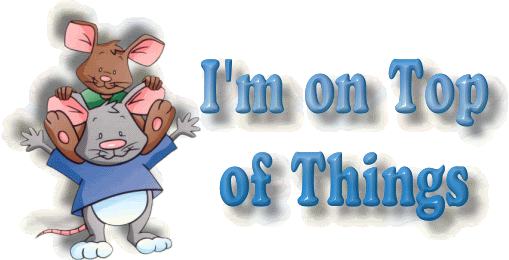 Daily Joke

Adam was walking outside of the Garden of Eden with Cane and Abel when the boys were young.
Cane and Abel looked into the garden and viewed waterfalls, lovely birds, lush forests and fruit trees
bending over because of the large amounts of fruit on them.


Then they took a long look at where they lived at. It was dry, dusty with weeds and sickly-looking trees.


"Daddy? Why don't we live in there instead of out here?" they asked innocently.


Adam said, "Well sons. Eve and I use to live in there at one time. But your mother ate us out of house and home."





Miss Sherri Emily



Thank you for reading this Daily Inspiration


To read more Daily Inspiration's click here to go to the Daily inspiration index page

If you enjoy a good joke to start your day click here to go to the humor index page

To read more poems go to the poetry index

Do you write poetry? Would like to share your poems? Click here

Home |
Articles |
Family Tips |
Money/Business |
Health/Fitness |
House Tips |
Auto Tips |
Sports/Hobbies |
Grandma's Tips |
Wisdom & Humor |
*Note - In accordance with Title 17 U.S.C.
Section 107, any copyrighted work distributed under fair use without profit or payment to those who have expressed a prior interest in receiving the included information for non-profit research and educational or criticism purposes only. We make no claims to All graphics, art, snags, tubes, etc. And we charge no fee for services. We do this because we love to give to others and make people smile :D If you see a graphic, comic, photo, joke, poem, quote, etc., that you feel belongs to you and you wish to have it removed from this website, please go to contact link and write to editors and they will promptly remove such graphic, comic, photo, etc. from the website so long as you have your proof of copyright. Thank you and enjoy everyday-wisdom.com Daily Inspiration's by Miss Sherri Emily.