Daily Inspiration
Sept 30
Be The Best Of Whatever You Are
If you can't be a pine on the top of the hill
Be a scrub in the valley--but be
The best little scrub by the side of the rill;
Be a bush if you can't be a tree.
If you can't be a bush be a bit of the grass,
And some highway some happier make;
If you can't be a muskie then just be a bass--
But the liveliest bass in the lake!
We can't all be captains, we've got to be crew,
There's something for all of us here.
There's big work to do and there's lesser to do,
And the task we must do is the near.
If you can't be a highway then just be a trail,
If you can't be the sun be a star;
It isn't by size that you win or you fail--
Be the best of whatever you are!

© Douglas Malloch.



Daily E-Cards


Daily Joke

A young couple gets married, and the groom asks his bride if he can have a
dresser drawer of his own that she will never open. The bride agrees.
After 30 years of marriage, she notices that his drawer has been left open.
She peeks inside and sees 3 golf balls and $1,000.


She confronts her husband and asks for an explanation. He explains
"Every time I was unfaithful to you, I put a golf ball in the drawer."
She figures 3 times in 30 years isn't bad and asks "But what about the $1,000?"
He replied "Whenever I got a dozen golf balls, I sold them"



Daily Art - Patriotic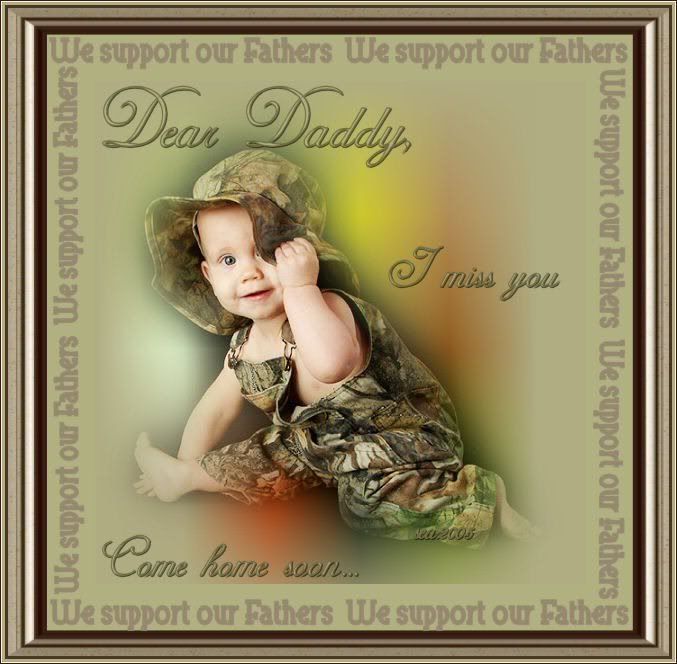 Miss Sherri Emily
Thank you for reading this Daily Inspiration
To read more Daily Inspiration's click here to go to the Daily inspiration index page

If you enjoy a good joke to start your day click here to go to the humor index page

To read more poems go to the poetry index

Do you write poetry? Would like to share your poems? Click here

Home |
Articles |
Family Tips |
Money/Business |
Health/Fitness |
House Tips |
Auto Tips |
Sports/Hobbies |
Grandma's Tips |
Wisdom & Humor |
*Note - In accordance with Title 17 U.S.C.
Section 107, any copyrighted work distributed under fair use without profit or payment to those who have expressed a prior interest in receiving the included information for non-profit research and educational or criticism purposes only. We make no claims to All graphics, art, snags, tubes, etc. And we charge no fee for services. We do this because we love to give to others and make people smile :D If you see a graphic, comic, photo, joke, poem, quote, etc., that you feel belongs to you and you wish to have it removed from this website, please go to contact link and write to editors and they will promptly remove such graphic, comic, photo, etc. from the website so long as you have your proof of copyright. Thank you and enjoy everyday-wisdom.com Daily Inspiration's by Miss Sherri Emily.