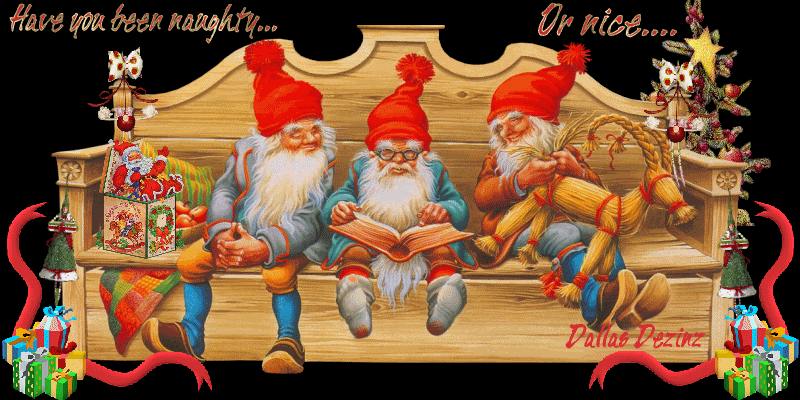 The Little Girl that Santa Clause forgot to Remember

T'was the 1st week of December,
And everywhere, even here,
The people were saying-
That Christmas is near!


The cold was so cold,
That it froze the river,
And all through the night,
The people did shiver.


Their noses went runny,
And their teeth would chatter,
But somehow to them,
It all did not matter!


So they sat bundled up in their mufflers and coats,
To keep them warm as the snow began to fall,
Not cribbing, not complaining,
Not one bit, not at all.


Why were they so tolerant?
Oh what was the reason?
Coz- t'was the time to be jolly,
T'was the holiday season!


T'was the season for singing,
And shopping and giving,
The season for laughter,
And general 'Good living!'


All over the world
They awaited this festive day,
T'was much the same in this town,
The little town called 'Robin's Lay'


The townsfolk of Robin's Lay,
Oh they could not wait!
And every year they said a prayer-
That Christmas didn't come late!


Their decorations were up,
Bells and Holly and plenty of mistletoe,
While the town prepared for Christmas,
A white Christmas, all covered in snow.


The town twinkled and jingled,
A winter delight!
And at its very center,
A tree the size of Texas, stood shining bright!


The children of town
Were excited because-
Christmas meant the coming
Of good old Mister Clause!


For he came every Christmas,
They knew without doubt,
He never made excuses
Like the sniffles, a headache or gout!


So they sat down to think,
Every little girl and boy,
What should they ask Santa for?
What present? What toy?


Phineas Ferb said that he wanted
The brand new Sony Playstation.
Jason Brown would like a much longer-
Summer Vacation!


Millie McGoo, said that she'd like,
Believe me it's true,
A giant sized bottle
Of Everlasting Super Glue!


Cindy- May wanted to exchange
Her big sister for a baby brother,
And Zach Scurville wanted a new mink coat,
Not for himself, but for his mother.


If anyone heard
Tiny little Maggie Ryan
Say that she wanted a big Teddy bear,
Well then, she wasn't lyin!


Tommy Tonks wanted a toy truck
And Jilly Hughes wanted a doll,
And Lisa-Anne Devon?
She wanted it all!!!


Just one gift wouldn't be enough to please
Greedy little Lisa- Anne,
She wrote Santa and said-
"Bring as much as you can!"


She wrote out her list
Till she was out of paper and ink,
Asking for everything from gummy bears,
To roller blades, to all things pink!


A dolls house, A rocking horse,
The Wizard of Oz,
A music box, a swing set,
Green glitter and gold gauze.


If there is anything to ask for,
Lisa- Anne had asked it,
She even told Santa to bring-
A new waste paper basket!


The postman said "It may not reach him,
It's too heavy, this letter."
But Lisa- Anne shook her fist in his face and said-
"WELL IT BETTER!!!"
But make it, it did,
To Santa's letter box
Where it was taken out
By an old elf named 'Knox'.


"Sloppy Sleigh bells!" cried the elf,
Calling the others, "Come look!
This is so long,
I can't tell if its a letter or a book!"


The overworked elves cried out in dismay,
"It will take us a year to make all these toys!
Lets not forget the gazillion things to be made
For all the other girls and boys!"


Till one young elf cried-" I have a plan!
To make it all better.
Let's not tell Santa about Lisa- Anne,
And lets hide her letter!"


Knox said- "Mr Clause will be mad!"
But the others replied- " Mr Clause won't know!
We'll take her name off his 'Good Kid list'
And bury her letter in the snow!


Santa's getting mighty old,
And he's forgetful this December,
Let's make Lisa the first kid,
That Santa forgets to remember!


If it saves us some work,
Everyone will love our plan.
Well at least everyone but
Greedy little Lisa- Anne!"


So they did what they said,
And hid their sly grins from sight,
As Santa Clause set out
That Christmas Eve Night!


Santa and his reindeer
Went from houses to houses,
Sneaking through chimneys,
Silent as mouses!


Dropping off presents
Wrapped in shimmery paper and ribbons of silk,
Never forgetting to eat his cookies
And drink his milk.


Checking his list to saying-
"She was naughty, he was nice."
He'd checked it before, but as we all know-
He always checked it twice!


And though he went from house to house,
The Devon home he missed,
Which was no surprise seeing as,
The elves had taken Lisa's name off his 'Good Kid List'.


That Christmas morning
Lisa awoke with a smile,
She ran to see her gifts under the tree,
Expecting a huge, huge, HUGE pile!


But when she got there,
You should've seen her face fall,
There wasn't a single present,
There was- nothing at all!


No swing set, no teddy bears,
No miniature skating rink,
No doll's house, no roller blades
And absolutely nothing that was pink!


She checked her stocking, checked outside,
Checked again under the tree,
Till she was forced to whisper sadly-
"There's nothing here for me!"


She screamed and she cried
And she threw a huge fit,
But no present appeared, Nothing,
All was done, that was it!


"Santa's forgotten me, and I'm going to complain!"
Cried poor little Lisa- Anne Devon.
"I'll tell my teacher, and the policeman,
And the big guy up in heaven!"


"There's something here for you Lisa"
Called out her mother,
"It's addressed to you, I'm sure,
No one else, not another."


Lisa ran to fetch it,
"It might be my music box!"
But no, it was a note
From someone named Knox.


It said- "Yes he forgot you,
But Santa's not crazy.
It's just your list was so long
And us elves were lazy.
We'd a hundred things to do,
And you'd asked for this, that and such.
In short, little lady, you asked for too much!
So when you write us next year,
Do ask for something, but please remember-
A million other kids also
Want gifts in December.
Ask for a thing or two-
A guitar, a doll,
But whatever you do,
Don't ask for it all!"


And when you write your letter
To Santa this December,
Make sure you're not the next kid,
He forgets to remember!


© Sasha Stile

Dedicated to: Shammy


Editor's Notes: Contest Entered Poem



If you enjoy a good joke to start your day click here to go to the humor index page


Thank you for reading this Poem

To read more poems go to the poetry index

Do you write poetry? Would like to share your poems? Click here

Home | Articles | Family Tips | Money/Business | Health/Fitness |
House Tips | Auto Tips | Sports/Hobbies | Grandma's Tips |
Wisdom & Humor |
*Note - In accordance with Title 17 U.S.C.
Section 107, any copyrighted work distributed under fair use without profit or payment to those who have expressed a prior interest in receiving the included information for non-profit research and educational or criticism purposes only. We make no claims to All graphics, art, snags, tubes, etc. And we charge no fee for services. We do this because we love to give to others and make people smile :D If you see a graphic, comic, photo, joke, poem, quote, etc., that you feel belongs to you and you wish to have it removed from this website, please go to contact link and write to the editors and they will promptly remove such graphic, comic, photo, etc. from the website so long as you have your proof of copyright. Thank you. .