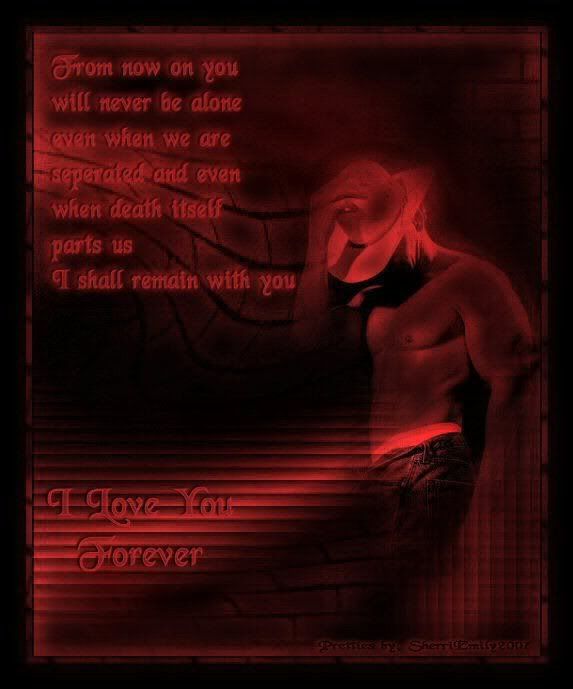 The Soil Feeding My Roots, True Love

In case you were wondering
I think it all the time.
The words just have yet to fall from
those gentle lips of mine.


I'm shy at first.
Quite reserved you could say.
But that doesn't mean I don't think of you
each and every day.


Such sweet love
like the nectar from gods fruit.
You and I, like a pair of cards,
top the royal suit.


With everlasting bounties
and growing tenderness,
I long to feel your masculine hands
on my neck right when we kiss.


I adore you
for you are perfection.
A heaven like creature
leading me direction.


I build up strong, free flowing
for this love that just keeps going.


To never end or never part
for you will stay in my heart.


© Travis Fantozzi


Dedicated to: Lance Smith

Editor's Notes: Contest Entered Poem



If you enjoy a good joke to start your day click here to go to the humor index page


Thank you for reading this Poem

To read more poems go to the poetry index

Do you write poetry? Would like to share your poems? Click here

Home | Articles | Family Tips | Money/Business | Health/Fitness |
House Tips | Auto Tips | Sports/Hobbies | Grandma's Tips |
Wisdom & Humor |
*Note - In accordance with Title 17 U.S.C.
Section 107, any copyrighted work distributed under fair use without profit or payment to those who have expressed a prior interest in receiving the included information for non-profit research and educational or criticism purposes only. We make no claims to All graphics, art, snags, tubes, etc. And we charge no fee for services. We do this because we love to give to others and make people smile :D If you see a graphic, comic, photo, joke, poem, quote, etc., that you feel belongs to you and you wish to have it removed from this website, please go to contact link and write to the editors and they will promptly remove such graphic, comic, photo, etc. from the website so long as you have your proof of copyright. Thank you. .