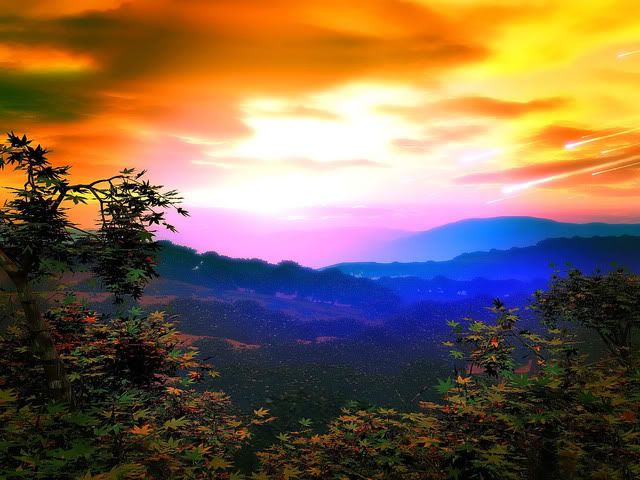 When Mountains Speak


Hills fall away,
green overlapping green.
In the distance,
horizons blend with dusk.
There is a moment of reckoning
when the keen, wild scent of pine
mingles with leafy musk of the ages;
then a cardinal dips its wings
in a small pool formed by a cloven hoof,
a breeze stirs the land-
the pine tree sings
and late sun nails gold shingles
on the cabin roof.

The swift falling night
pulls a silver curtain over the valley.
Halfway down the hill, I stop.
Thinking...no longer caring...
but certain that somewhere he waits.
I revel in the stillness.
Small sounds that insects make
tell me all is well...
I need not enter his outside world
that does not know the way...
Mountains speak to soothe when night is near.


© Rebecca Rudd

Editor's Notes: Contest Entered Poem



If you enjoy a good joke to start your day click here to go to the humor index page

Thank you for reading this Poem

To read more poems go to the poetry index

Do you write poetry? Would like to share your poems? Click here

Home | Articles | Family Tips | Money/Business | Health/Fitness |
House Tips | Auto Tips | Sports/Hobbies | Grandma's Tips |
Wisdom & Humor |
*Note - In accordance with Title 17 U.S.C.
Section 107, any copyrighted work distributed under fair use without profit or payment to those who have expressed a prior interest in receiving the included information for non-profit research and educational or criticism purposes only. We make no claims to All graphics, art, snags, tubes, etc. And we charge no fee for services. We do this because we love to give to others and make people smile :D If you see a graphic, comic, photo, joke, poem, quote, etc., that you feel belongs to you and you wish to have it removed from this website, please go to contact link and write to the editors and they will promptly remove such graphic, comic, photo, etc. from the website so long as you have your proof of copyright. Thank you. .