Low-Cost Promotion and Marketing Ideas for Your Business
Need low-cost promotion and marketing ideas to help build the success of your business? This article will give you plenty of low-cost promotion and marketing ideas to help you let people know you want their business!
If you have a home-based business, more often than not you're having to deal with a very limited budget when it comes to advertising. The home-business owner needs to make the public aware of his or her product or service at the lowest possible cost. If this is you, this article is full of low-cost promotion and marketing ideas that you can surely benefit from.
Here are a couple of examples of how home-based businesses have succeeded with low-cost promotion and marketing ideas.
A dog breeder in Atlanta struggled for several years until he came up with this novel, low-cost promotion and marketing idea. He began giving away personalized "birth certificates" for the puppies he sold. He knew he was on the right track when his sales increased more than 10%.
The owner of a new home-cleaning service was trying to build her clientele. She had to work with a very limited budget for advertising, so she came up with this low-cost promotion and marketing idea. She began hosting "home cleaning" seminars for local civic organizations. It was just several months later that she was thrilled to be swamped with calls and new clients to serve.
Promoting and/or advertising often proves to be a crucial factor in the success of any business. Clients and customers have to be aware of your products, service, or business and need a reason for buying your products or using your services. Read through this entire article for low-cost promotion and marketing ideas that could help lead you on your way to business success!
If you are wanting to promote your business now, you can do this in one of two ways:
1) You can use the most conventional method to promote by mounting an elaborate media campaign, but be prepared to spend a large amount of money.
...or....
2) You can get creative and start thinking outside the box, and put some of these low-cost promotion and marketing ideas into action by using a mixed bag of these gimmicks. This will surely get people's attention and get your message out there.
You will find that the conventional methods for advertising are valuable and make great low-cost promotion and marketing ideas. If your business is large enough or if you're selling multiple products, you will probably find that a full-fledged media campaign is certainly the most cost effective and efficient means of advertising for you. However, when your budget is tight, or if you're not positive you can amortize an expensive media campaign over a period of time, then the following will give you an assortment of low-cost promotion and marketing ideas to try. All of these will not be appropriate for your specific business type and it would certainly be too expensive to try all of our low-cost promotion and marketing ideas, but surely you'll find several that will work just fine for you.

Here are the Low-Cost Promotion and Marketing Ideas that we keep talking about. Get creative and give them a try!

GREETING CARDS: Send greeting cards out to major customers or clients! Major holidays and your customer's birthday are good times to send them a card. Doing this keeps your name in front of them throughout the year.





Learn how greeting cards can help you grow your business with more repeat business and more referrals. Click here.



GIVE-AWAYS: We all love to get "stuff" for free, especially if it's something that can be educational for us or improve our lives in some way. You can create and carry out a whole promotional campaign on this desire alone. For instance, if your business is in furniture repair, you could give out brochures about furniture repair, free guides for furniture layouts, or even color swatches. Once you've given away authoritative-like information, people will perceive you as being an expert in your particular field.
NEWS: Local newspapers are ideal for getting your business name out to the public. If you don't have any particular news to share, create some! Perhaps you've taken on a new associate, or perhaps you're selling an unusual product line? Maybe you just received an award from a civic or professional group? It's general business news of this sort that can help you gain the attention of possibly thousands of people.
EVENTS: You may be able to attract the attention of the local media or a large crowd by scheduling a special event or promotion. Lets say you own a fitness center; you could have a local "celebrity" instructor day. Or maybe you have a new real estate office you would like to promote; you could then offer a tour of model homes in your area. If you sell children's products and it's Christmastime, you can offer breakfast with Santa. Get the idea?
CHARITY EVENTS: Are you excited about your new product? Try to increase awareness amongst a particular segment of your community by offering your product to one or more local charities to raffle off or to use at a local fund-raising event. You should receive a lot of exposure from all those who attend the charitable event or buy tickets.
CONTESTS: People get a lot of enjoyment out of contests. Offer a unique or desirable item or two as prizes for the winner or winners. You need to come up with a theme that ties into your business. For example, a photographer might offer a cutest baby contest, or a caterer could offer a pie-eating contest. You may be asking if contests really attract attention and the answer is "you bet cha"! All it takes is a few bulletins posted or notices in the local paper, and the word will spread like wildfire!
COMMUNITY SERVICE: Nothing delights the public more favorably than those who partake in community service. Ask yourself what your business can do to be a "good neighbor" in your community. If you have lawn care company, perhaps you can offer free lawn care for the summer to a needy family, nursing home, or charitable organization in your area. Hundreds will hear about your good deed! Get out there and volunteer as well! Many people are devastated by storms and weather events that create havoc in their neighborhoods and can use the help of local businesses appropriate to their needs.
COUPONS: Our generation is "coupon" crazy! Test the market in your area to see how placing coupons in the neighborhood papers could increase your business. When you get an idea, distribute coupons throughout your neighborhood which offer discounts on your service or percentages off sales of your product. This can often be done quite inexpensively as well.
NOVELTY ITEMS: It's easy and inexpensive to have various novelty items such as bumper stickers, bookmarks, mugs, and pens made to distribute in your community. You can have your business name imprinted on these items at little cost. You can tie your novelty items in along with a contest. You could give-away a prize to someone whose car happens to display one of your bumper stickers, for example. The prize could also have those peel-off coupons to redeem at your store or for your service. You can find some great examples of such promotional products here
CELEBRITIES: It may take some time and quite a bit of persuasion, but you could possibly arrange to have one of your local media celebrities, public official, or entertainer come to your place of business. Or, maybe you need to get one of your employees to dress up as a cartoon character or outfit pertaining to your type of business to get peoples attention. The celebrity or character could sign autographs, give balloons out to the children, share their talents, or perform just about anything imaginable to increase traffic.
HOLIDAYS: Many firms will have sales based around holidays. You could create your own special sale days as well. An example of this could be a middle-of-the-month sale.
GO WHERE THE PEOPLE ARE: Can you open sales information booths at community fairs and festivals? This promotional technique can work for gift retailers, craftspeople, and personal service firms. If you have the people and the time, can you handle regional fairs or even trade shows?
MAILING LISTS: Once you have established a clientele, collect their information for a mailing list. Always keep people's business cards to add to your mailing list. Save the information from your invoices. Eventually, you'll be able to send promotional material, catalogs, etc., to everyone on your list . You may then want to promise mail orders as well.
SEMINARS: In this information-hungry age, people love to receive advice, especially about their personal, health, and hobby needs. If you sell health foods or run a gym, perhaps you can offer a wellness seminar on a weekend. If you're an interior designer, perhaps you can offer a two-hour decorating class to a group of 10 or so and gather them in your home. If you're running a printing business, perhaps you can offer tours and layout seminars at your plant. If you're not pleased with your promotional efforts today or if you simply must increase your exposure among customers and prospects, it's probably time to increase your publicity efforts.

By all means, advertise in the media whenever possible. However, don't neglect your greatest promotional asset...your mind! Ponder the products, services, and events you can offer to your community and devise low-cost promotion and marketing ideas around them. You'll have to invest some time and energy into this project, but the payoff will be huge. You'll save hundreds or even thousands of advertising dollars and, better yet, you'll travel a well-worn shortcut to profit.
Please feel free to contact us if you have any low-cost promotion and marketing ideas that have been successful for you that you wouldn't mind sharing with our readers!
For more business ideas read these articles
Buying an existing business
Manage your time
Money and business
Sales and marketing
Starting your own business




Would you like to build your own successful website? You can! With Site Build-It, it is much easier than you think! Take a few moments and watch this video from someone who knows.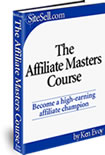 Many people want to make money working at home through the Internet. One way to do that is to become an affiliate with companies who will pay you commission when someone comes from your website and buys something from them.
Here you can download the Affiliate Masters Course created by Dr. Ken Evoy. It is far and away the best information on making money as an affiliate we know of.
We're happy to offer it to you for free. To read more about the package click the link below!


Free 193-Page Affiliate Masters Course


.



Click here to go to top of page on Low-Cost Promotion and Marketing Ideas



Home |
Articles |
Family Tips |
Money/Business |
Health/Fitness |
House Tips |
Auto Tips |
Sports/Hobbies |
Grandma's Tips |
Wisdom & Humor |